Navigating the Job Market as a Newly-Minted Web Developer
Navigating the Web Developer Job Market
For those starting out as a web developer, the job market can seem intimidating. To break it down, here are some key tips for finding the right role.
Preparing for a Job Search
Finding a job starts with preparing your documents, like a resume and portfolio. Your resume should be tailored to the job you're applying for, so be sure to highlight any projects or experiences that demonstrate your aptitude with web development. Additionally, consider creating an online portfolio to showcase your work and give potential employers a better idea of your skills.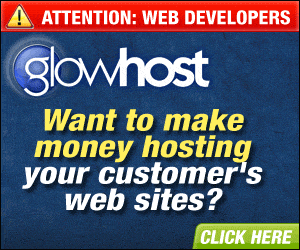 You'll also want to use any free time to grow your coding skills and stay informed on the current trends and technologies of web development. Keeping your skills sharp will make you stand out in the job market and help you land the job of your dreams.
Writing an Attractive Resume
Your resume should be unique to stand out from other applicants, so be sure to include any accomplishments or certifications that show your expertise in web development. Achieving a technical certification can be a great differentiator, particularly if you're starting out in the job market or looking to change positions.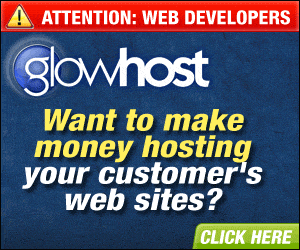 Make sure to also include programming languages and other tools you're familiar with. Additionally, provide examples of any web development projects you've completed or problems you've solved. Lastly, include references, such as past supervisors or managers who can vouch for your work.
Exploring Job Opportunities
The web can provide a wealth of job openings across various industries. Research the job titles related to web development and use multiple job sites, such as Linkedin , Indeed, and Glassdoor, to explore opportunities. Additionally, join groups on social media that are related to web development and receive updates about available jobs.
Another way to expand your search is to apply for jobs outside of large cities, particularly if you're location independent or willing to relocate. Remember to not just apply but also follow up on your applications to make sure potential employers have a positive impression of you.
Networking with Employers
Networking is one of the best ways to land a job, so make sure to update your profile and communicate with people in your industry. Reach out to local employers who may be looking for web developers – even if they haven't posted an opening – and schedule a video call.
You can also attend virtual events or join online groups related to web development. Furthermore, stay in touch with your old classmates and past colleagues – you never know when one of them may be able to introduce you to the perfect position.
Expecting a Technical Interview
When you get your first interview, expect to be asked technical questions related to coding and web development. Brush up on the concepts and techniques you learned while studying to be a web developer and practice answering questions ahead of time. If your interviewer asks a question you're not familiar with, don't be afraid to tell them you don't know the answer and then explain how you would approach a similar problem.
With the right preparation, you'll be ready to prove your technical capabilities and demonstrate your enthusiasm for web development.
Securing a Job Offer
The job market is competitive, so don't be discouraged if you get rejected or don't hear back from employers. Ask for feedback and use it to improve not just the web development skills listed in your resume and portfolio, but also your communication and problem-solving abilities.
Don't be afraid to negotiate either. If your skills match the level the employer is looking for and you're confident in the value you can bring to the team, there may be room to negotiate your pay and other benefits offered.
Summing Up The Web Developer's Job Outlook
To sum it all up, navigating the job market as a newly-minted web developer can seem intimidating. Being prepared with an attractive resume and portfolio, exploring job opportunities, networking with employers, expecting a technical interview, and securing a job offer will make finding the right role much easier. With the right preparation and planning, you'll be ready to break into the job market and find the perfect opportunity.