Building Your Web Development Portfolio: Tips and Tricks for Demonstrating Your Skills
A web development portfolio is a tool for showcasing your skills to potential employers. It is also a way for your peers to get an overview of your coding prowess and what types of projects you've taken on. The portfolio is a critical component of any web developer's career journey and can help you stand out from the competition.
What Is a Web Development Portfolio?
A web development portfolio is a collection of projects, websites, and apps that demonstrate your coding capabilities. It is essentially a virtual portfolio that highlights the best of your work to potential employers, clients, and peers. It is a way to demonstrate your proficiency in coding languages, HTML, CSS, and more.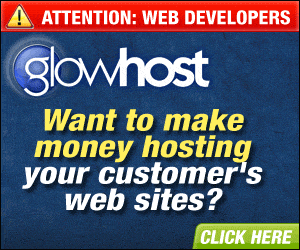 Including visuals such as screenshots and videos of your work can help to provide a more comprehensive understanding of your capabilities. A neatly presented portfolio allows you to show off your technical skills and demonstrate why you are the right fit for a job or project.
Creating and Curating Your Portfolio
Creating a web development portfolio requires careful planning and careful curation of the work you showcase. You will want to start by deciding the type of portfolio you want to create. For example, do you want to create a print portfolio, an online portfolio, or a combination of both? Depending on your target audience and type of work, you may also want to evaluate what platform and design template would work best for you.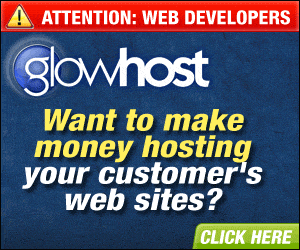 Once you have decided the type of portfolio you want to create, you can start by finding and organizing your projects into an easily browsable and accessible collection. Organizing your work will make it easier to navigate and understand, while also giving you a chance to review it and come up with ideas for improvements and updates.
Selecting the Right Projects
Selecting the right projects to showcase on your portfolio is key. Evaluate the projects that you have completed, and which ones you think would best demonstrate your skill set. Choose projects that showcase the coding language you are comfortable with as well as the types of features that you excel in.
When selecting projects, focus on the ones that you feel best represent the style and capabilities of your work. Ensure you are proud of the projects and that they are your best efforts, as that is what employers and clients want to see.
Crafting the Perfect Description
Accompanying each of your projects should be a short but informative description. The description should explain the scope of your project, the technologies used, and the role you played. Focus on including the skills you used to complete the project, such as coding languages, design tools, frameworks, etc.
The goal of the description is to give the reader a clear understanding of the project, without overwhelming them with too much information. A concise and clear description will give employers, clients, and peers a better understanding of your capabilities and how you can help them.
Promoting Your Portfolio
Once your portfolio is completed, begin to promote it on your social media, job sites, and other networks to gain visibility. You can also reach out to potential clients and employers directly to let them know about the portfolio and your availability.
Engaging with like-minded individuals in the web development world will also help to get your portfolio seen. Professional and educational networks are a great platform for networking and can provide invaluable connections. Participate in discussion forums, attend virtual events, and join web development groups to enhance your reach.
The Benefits of Building and Maintaining Your Portfolio
Having a web development portfolio is a great way to differentiate yourself from other coders and developers. It allows you to showcase your skills to potential employers and clients and to stand out in the job market.
Your portfolio should be regularly updated to reflect any new project accomplishments and achievements. This ensures that your digital portfolio is kept current and up to date. Regularly promoting and maintaining your portfolio will help to keep your skills fresh and relevant in a fast-paced and ever-changing industry.
To sum it all up, having a web development portfolio is a great way to distinguish yourself from the competition and to demonstrate your coding prowess. When creating your portfolio, focus on selecting the right projects to showcase, crafting a clear and concise description, and promoting your work. It is also important to keep your portfolio up to date and maintain regular maintenance to ensure your skills are current and relevant.