What Skills Do I Need to Become a Web Developer?
Become a Web Developer: Learn These Skills Now!
Are you interested in becoming a web developer? If so, the time is right to start learning the skills necessary to launch a successful career in this field. Web development is an ever-growing sector, with an array of exciting opportunities available in a variety of industries. By honing your skills now and taking action, you could be building, launching, and maintaining websites in no time.
Harness the Power of Web Development
The internet holds incredible power, and web development is the key to unlocking it. Web developers are responsible for creating the websites, web applications, and software we use every day. From retail websites to social media platforms, these technologies have revolutionized our lives, making it easier than ever to connect with people and businesses around the world.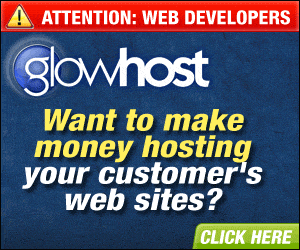 As a web developer, you'll have the ability to influence the way people use the internet and create powerful solutions that help shape the future. With the right skills and knowledge, you can develop websites and applications that are both functional and impactful.
Learn the Core Skills You Need
Becoming a web developer means learning a set of essential skills. These include HTML, CSS, JavaScript, and web frameworks like React. In addition to writing code, you'll also need to understand how to create, manage, and update databases.
You'll also need a working knowledge of search engine optimization (SEO) and user experience (UX). This will help ensure that your websites are easy to find and use.
Choose Your Learning Path
When it comes to choosing a learning path, the options are plentiful. You can take a course at a college or university, or learn through an online platform like Udemy or Coursera. You can even teach yourself, using resources like YouTube and W3Schools.
Whichever path you choose, it's important to stay motivated and consistent. Set achievable goals and take the time to learn the basics. As you gain more experience, you can start to tackle more advanced topics.
Take Action and Start Today
Ready to get started? Taking action is the best way to kick-start your web development journey. Start by setting a budget and deciding what type of course or program you want to take.
Once you've chosen a learning path, it's time to start taking action. Commit to a set schedule of study and practice each day. Remember to take breaks and reward yourself for hard work. Consistency is key, so keep going and make sure you are learning something new every day.
===Summing up How to Become a Web Developer
If you're interested in becoming a web developer, there's no time like the present to start learning the necessary skills. You'll need a working knowledge of HTML, CSS, JavaScript, and web frameworks, as well as databases and SEO/UX. You can take a course at a college or university, learn through an online platform, or teach yourself with the help of YouTube and W3Schools. The most important thing is to take action and start learning today. With dedication and hard work, you'll soon be building, launching, and maintaining websites.